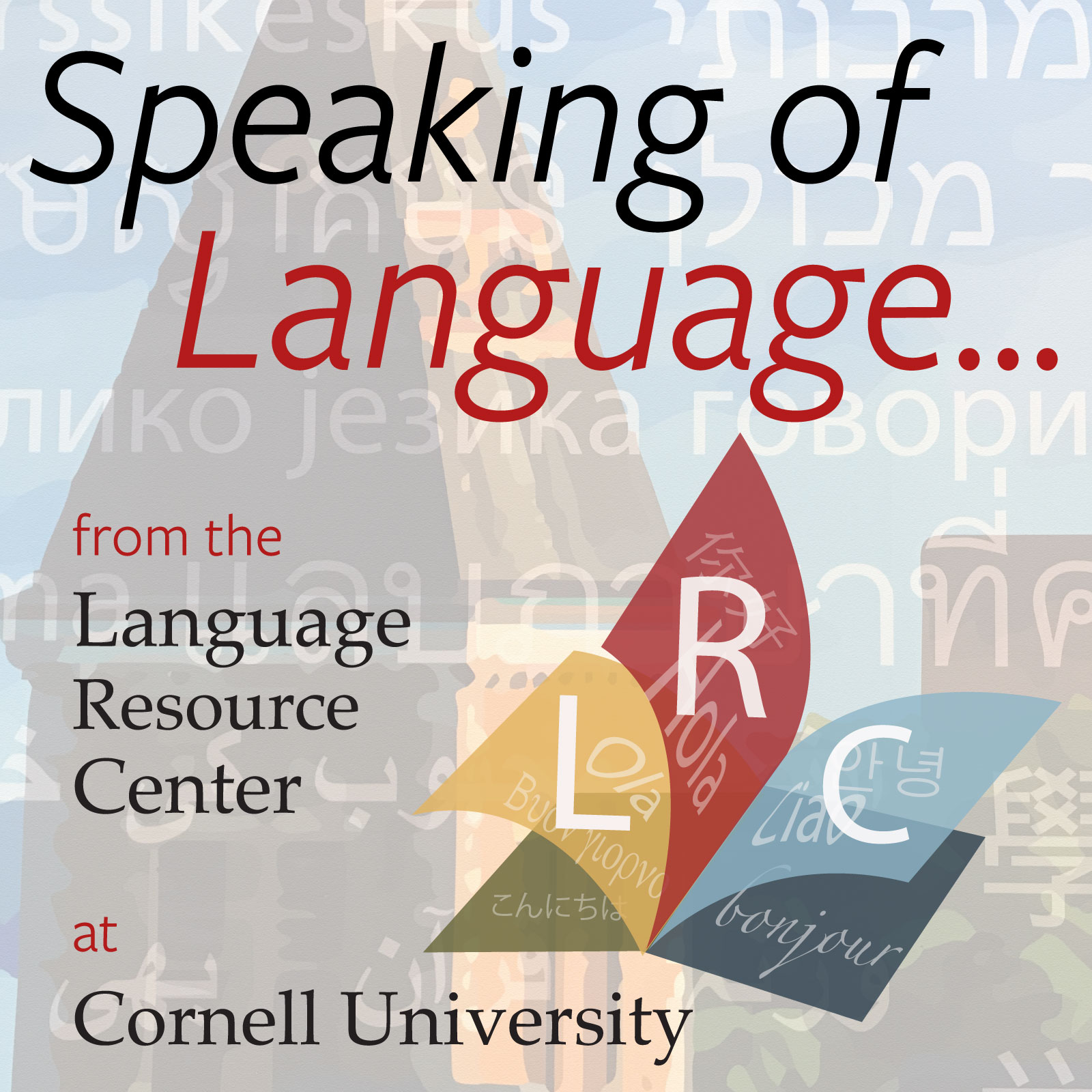 Since ASL is a visual form of communication, we present this episode as a video, rather than the usual audio-only format. You can view the video here: https://youtu.be/cIcmaj7kkpk
A transcription of this conversation, adapted from the real-time translation occurring in the studio, is available at https://tinyurl.com/brendaschertz.
A second version of the conversation, with a new translation, is forthcoming.
For the final episode of the fourth season of the Speaking of Language podcast, Sam and Angelika speak with Brenda Schertz, the senior lecturer in American Sign Language and coordinator of the ASL Program here at Cornell. Brenda holds a BFA from the Art Institute of Boston, and a Masters in Sign Language Education from Gallaudet University. Brenda and interpreter Mareike Larsen discuss interpreter training, art, film, and all things American Sign Language.